MANAGEMENT DEVELOPMENT PROGRAM
"You must be willing to do the things today others don't do in order to have the things tomorrow others won't have." – Les Brown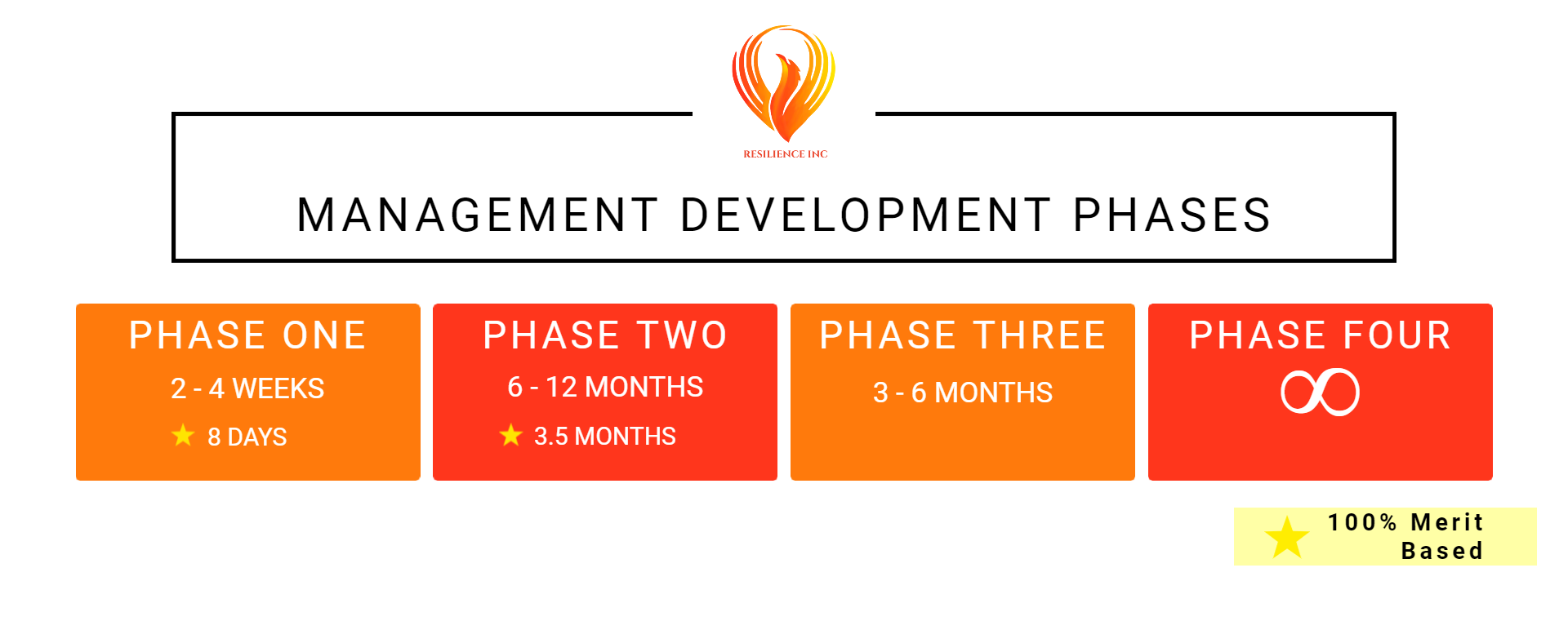 At Resilience Inc, we are seeking to fill our entry-level Management Development Position due to growth projected for the company within the next year.
Resilience Inc provides outsourced marketing and sales services for over 32 clients nationwide. Our clients contract us to increase their market share using our proven and direct approach. We effectively reach and influence our clients' target market through focused, in-person campaigns, and our presentations are one-on-one, allowing us to personally demonstrate the benefits of our client's products and services.
We create a culture of opportunity within a team-oriented, positive, energetic environment, making Resilience a win-win situation for clients and employees alike.
Mentoring and coaching are a big part of our culture. Every day, through formal training and informal coaching, we help one another learn and succeed. We work hard, but we always have fun too! Check out our website and social media pages to see for yourself the kind of culture we strive for!
Reasons to apply to Resilience Inc:
You want to build your resume and gain leadership skills

You enjoy building teams and leading others

You are looking for a motivating and challenging work environment

You look to travel and network more
Job Responsibilities:
Daily team meetings on direct marketing, marketing trends, and leadership development
Interacting with clients to educate and respond to their inquiries
Learn to manage the team as a Team lead
Training and developing others
Travel opportunities
Requirements:
Previous customer service experience
Positive energy to add to our strong team environment
Strong communication skills
A competitive, "play to win" mentality
Motivation and willingness to be cross-trained in sales, marketing, and management
APPLY NOW